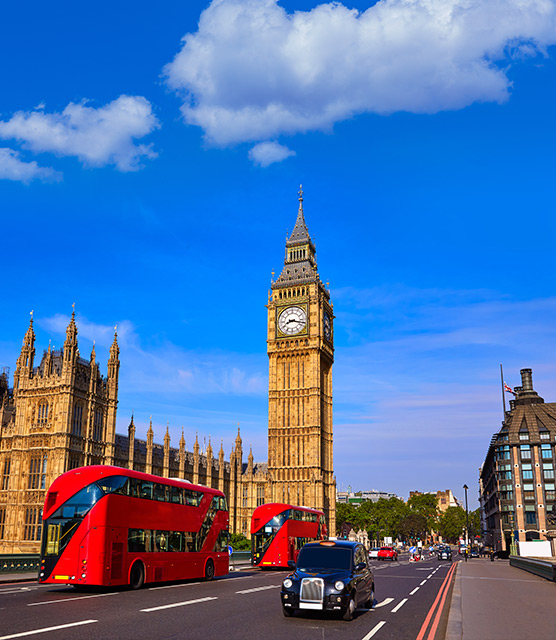 Why to choose UK as your destination
The UK is a popular study abroad destination because of its universities, diverse population, and well-regarded academic system. Some of the biggest cities in the globe and one of the biggest cities in Europe are located here. In the 2018–19 academic year, there were 42% more Indian students in the UK. International students opt to study in the UK for a variety of reasons, including the high quality of the country's teaching, research, and postgraduate programmes. These students come from all over the world, not only India. International rankings are given to all UK universities.
In order to preserve the quality of its education system, the UK maintains an independent authority that periodically assesses the requirements set by each school. Having a degree from a UK university paves the way for students to stand out in the eyes of employers.
Population: 63.23 million
GDP: $2.435 trillion
Foreign Student Enrolment 2018/2019: 485,646
No. of universities: 109
Currency: Pound Sterling (GBP)
Frequently Asked Questions
1
How can I apply for a student visa?
To apply for a student visa, you generally need to first receive an acceptance letter from a recognized educational institution. Then, you'll need to complete the visa application form, pay the required fees, and provide necessary documents such as proof of financial support, passport, and passport-sized photographs. You might also need to attend an interview at the local consulate or embassy. The application process duration can vary, but it's advisable to apply well in advance of your intended start date.
2
Can I work while studying on a student visa?
Yes, many countries allow international students to work part-time during their studies. The number of hours permitted can vary, often around 20 hours per week during the academic year and full-time during breaks. Some countries have restrictions on the types of jobs you can do and may require you to obtain a work permit. Check with the local immigration office for specific guidelines.
3
What is Optional Practical Training (OPT) and how does it work?
OPT is a program that allows international students to work in their field of study for a specific duration after completing their studies. It's usually available in countries like the United States. You need to apply for OPT before your program ends, and there are different types (pre-completion and post-completion). The duration can range from 12 to 36 months depending on your degree level and field.
4
Can I bring my spouse or children with me on a student visa?
Yes, many countries allow dependent visas for spouses and children of international students. However, these dependents might not have automatic work or study privileges. Some countries have specific requirements, such as showing proof of financial support for the dependents' expenses.
5
Are there scholarships or financial aid options available for international students?
Yes, many universities and organizations offer scholarships, grants, and financial aid to international students based on academic merit, financial need, or specific criteria related to your field of study. Research scholarship opportunities through the educational institutions you're applying to and external scholarship databases.