Welcome to Eduwings Global, where a dedicated team of professionals is passionately committed to serving the student community with unwavering integrity and transparency. Our seasoned experts bring a wealth of qualifications and experience to the fields of test preparation and study abroad, all under the astute leadership of our CEO, Mr. Gaurav Modgill, and COO, Mr. Digish Narang.
Since our establishment, Eduwings Global has been honored with numerous prestigious awards and recognitions. We proudly hold the distinction of being named the top Consultant by Cambrian College, Canada in India, and receiving the esteemed title of "Legend of Ludhiana" by a national newspaper, along with the coveted "Champion of Champions" recognition by Cambrian College.
At Eduwings Global, we place paramount importance on transparency and integrity in every interaction with our valued customers. Our unwavering commitment to a student-centric approach is reflected in the numerous appreciation notes we receive from both students and their parents, which we consider as significant milestones in our journey.
In an era where financial gains often take precedence, Eduwings Global stands out for its steadfast dedication to fairness and its unwavering focus on delivering top-quality services that prioritize student satisfaction.
Our team members have facilitated educational visits to various countries, including the USA, UK, Canada, Europe, Australia, Singapore, and more. These visits allow to personally explore institutions and engage with campus teams who provide invaluable insights.
Recognizing our social responsibility, Eduwings Global actively collaborates with multiple NGOs in the region, supporting a range of social causes. In the realm of quality services, Eduwings Global stands as a distinguished leader among service providers, and we continue to strive for excellence in all that we do.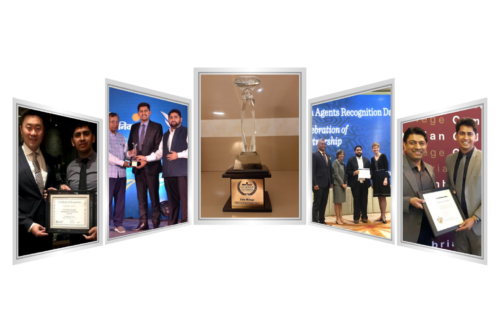 CEO
---
Gaurav Moudgill, the visionary leader behind Eduwings Global, driving success in the realm of immigration with expertise, empathy, and a commitment to client-centered solutions.
Why to choose Eduwings Global
Welcome to our immigration services—your gateway to the world of opportunity!
Skills and experience: Our team of dedicated professionals with many years of immigration experience uses their abilities to provide you with unparalleled support throughout your transmigration process. We follow the latest immigration rules and policies to ensure you receive accurate guidance.
Personal Approach: We figure out that every immigration case is unique, and we value our clients' needs and wishes. Our personalized approach means we take the time to understand your unique goals and tailor our services to meet your needs. Your dreams are important to us, and we are dedicated to serving you make them come true.
Comprehensive Services: Navigating the complex immigration process can be overpowering, but we're here to make it simple for you. We offer a compendious service from initial inquiry to visa application, information assistance, and post-arrival support to ensure a hassle-free experience. Our team manages the complicated process so you can locus on building the future in your new home.
Ethics and transparency: We pride ourselves on our morals and accountability in our immigration services. We prefer open communication by providing you with honest advice and realistic expectations from the very beginning. You can count on us to guide you with integrity, ensuring that your interests always come first.
Diversity Groups: Our diversity group is made up of people from variant backgrounds who understand the challenges and rewards of immigration. We are committed to creating a welcoming and inclusive environment and will support you throughout the procedure of settling into your new home. Our diverse perspective enriches your experience with us, allowing us to connect with you on a deeper level.
Customer Success Story: Over the years, we have had the privilege of serving countless individuals and families accomplish their immigration goals. Our customers' success stories are a testament to our commitment to excellence. We are proud to witness our customers succeed in their new lives, and we can't wait to add your prospering story to our growing list.